February 2021 News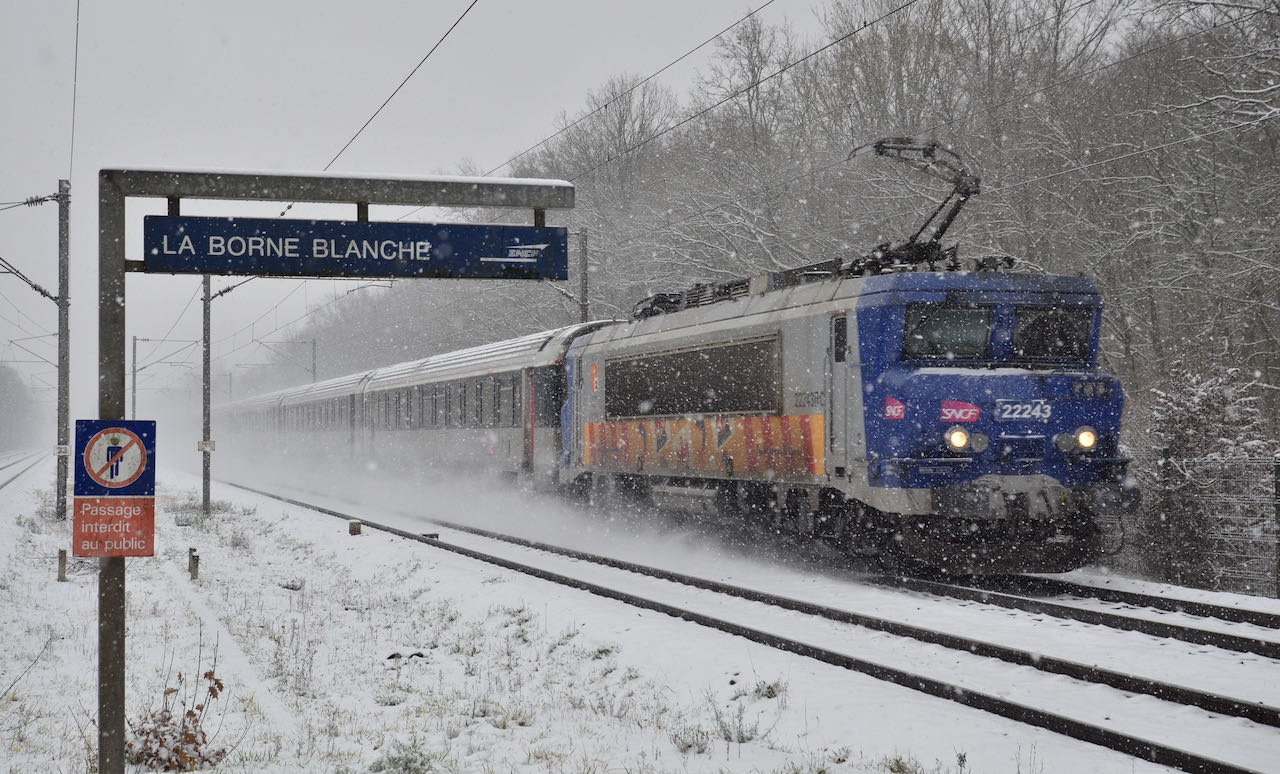 Snow fell over much of northern France on the 16th January as former PACA TER BB 22243 heads out of Paris through La Borne Blanche with a Maubeuge service. Photo Jean-Louis Poggi
2021 - Year of the Railway
2021 has been designated "Année Européenne du Rail" by Brussels. It will be the first year of the 4th Packet of reforms of the railway systems in the 27 countries of the European Union.
All domestic railway networks in Europe will now be open to competition. As we describe elsewhere, the process has begun in France to issue invitations to bid for contracts to operate regional train services. The process is slow and new to the regional authorities. Efforts by the Ministry of transport to interest bidders in intercity train services have not been successful so far. Otherwise, it is now possible for train operating companies to apply to create their own services on the national network.
An example is Railcoop that we have mentioned before. It is the first cooperative enterprise to propose train services. They need a capital of 1.5 million euros in order to obtain an operating licence. In January 2021, after 15 months, subscriptions had reached 1.2 million euros, so they are getting close. But to start their planned operations on the first route chosen, Railcoop will need to find about 4.5 - 5.0 million euros to finance rolling stock, staff, advances on tolls and much more.
RENFE has applied to operate 5 return services between Lyon and Marseille from December 2021 with S100 TGV's (similar to TGV Réseau units). But their requests for slots conflict with current SNCF trains. We have no idea about the outcome of this project. It seems like a response to SNCF trying to enter the Spanish high speed network with a low cost service.
2021 will also see the 40th anniversary of the first TGV (between Paris and Lyon) and the 30th anniversary of the first German ICE. It will be 175 years since the Paris - Brussels main line was opened.
Brussels is keen to improve cross border train services in Europe (for passengers, freight). There are still many technical obstacles (electricity present or not, track and loading gauges differences, signalling). Hence the pressure to install the European cab signalling system, everywhere. France has its own cab system on TGV's and train protection systems for main lines. Thus SNCF is proceeding rather slowly to install ERTMS. First priority is on routes that cross borders like Thionville - Luxembourg, and international freight corridors. New locomotives and emu trains are equipped with ERTMS in the cab.
More than ever before, a surge has developed over the issue of reducing carbon emissions with ideas to replace short haul air services with intra European train services, a resurrection of the TEE network of the 1960's and 1970's. Maybe even the return of the sleeper upgraded for the 21st century
So much to look out for during 2021.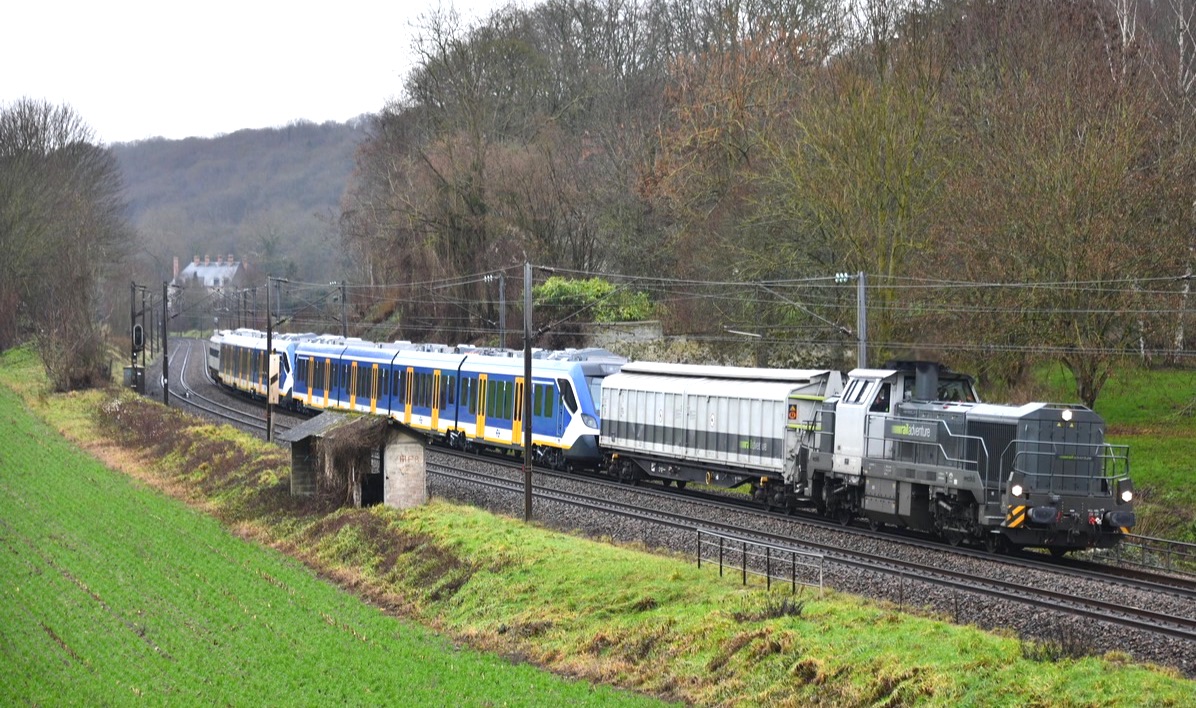 Railadventure
, a specialist German open access operator, were contracted to move two newly built CAF units From Hendaye to Forbach for Dutch operator NS (units 2758/3009). The convoy is seen east of La Ferté sous Jouarre (77) on 23rd January hauled by Railadventure DE18 4185.011 en route from Valenton to Forbach.
Photo Didier Delattre
ALSTOM BLOCKS MEGA RER CONTRACT
ALSTOM lost, but delays signature of the mega contract. Was the voting rigged - was it a steal? (When did we hear that before?)

In a move reminiscent of a bad presidential election Alstom filed a 2nd objection at the Tribunal Administratif de Paris on January 22nd after not being awarded the mega contract for 146 new train sets for RER B, valued at 2.56 billion euros. (DECEMBER NEWS).
RATP and SNCF awarded the winning bid to Bombardier/CAF on January 14th. According to sources cited by the press, Alstom's bid was 600,000 euros more than that of Bombardier/CAF. The mega contract was due to be signed on Jan 25th, but Alstom claimed in court at the last moment that the notification received of rejection of their bid was incomplete. A decision by the court will be taken in 20 days. This has blocked signature of the mega contract. On January 13th, the Tribunal Administratif rejected a prior claim by Alstom that the bidding process was irregular, but Alstom has appealed to the Conseil d'Etat. A decision is awaited but does not affect the process.
On January 29th, Alstom took over successful bidder Bombardier Transportation. In the absence of a signed contract with RATP/SNCF, the new company will certainly be able to withdraw the offer of the previous Bombardier/CAF consortium, abandon CAF and make a new more expensive offer for French taxpayers to support. This is hardly the first time Alstom has played 'take it or leave it"! History is strewn with dossiers from Alstom pressurizing the French government to "save¨ its factories in difficulty all over France (Belfort, Reichshoffen, General Electric). Readers may recall the Belfort factory was most recently saved by the French Government placing an order for TGVs that SNCF did not want and for which there had been no open tender process.
Faced with this corporate bad faith, RATP/ SNCF/IDF Mobilites have difficult options. They can cave in to the high-handed demands from Alstom which seeks to prolong a de facto monopoly that contradicts EU policies. That may enable the start of deliveries in 2025. Or refuse, and issue a new public invitation to bid (the third one). That would likely delay the new trains by a further 18 months and perhaps save a few hundred thousand euros. But there is uncertainty. It supposes a new consortium would come forward to bid (successfully) against Alstom/Bombardier.
Brussels allowed the merger of Alstom and Bombardier Transportation to create a European manufacturer that could compete with Chinese and foreign competition - but have they created their own monster ? - is the new merger hatching out into a cuckoo chick? Though Alstom may yet win this particular corporate game on its own conditions, in the long term, who knows if the next new high speed trains in France will not be Chinese and the next regional trains, CAF/SKODA ?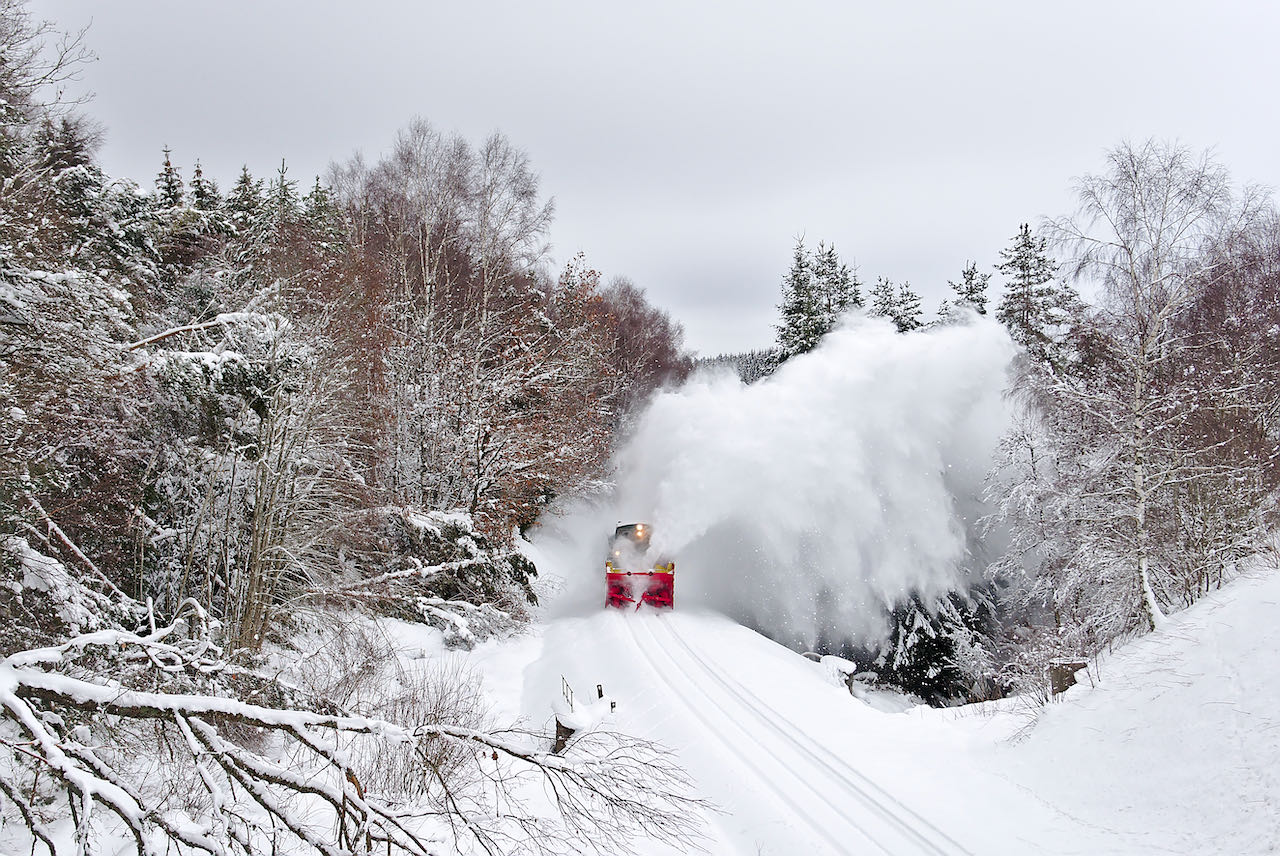 Above. On the 6th January snow clearing operations with a Beilhack snow blower took place south of Laqueuille on the former Mont Dore line. Below BB67235 + and Beilhack CN1are seen between Clermont-Ferrand and Volvic in preparation for snow clearing duties. Both photos Erwan Quintin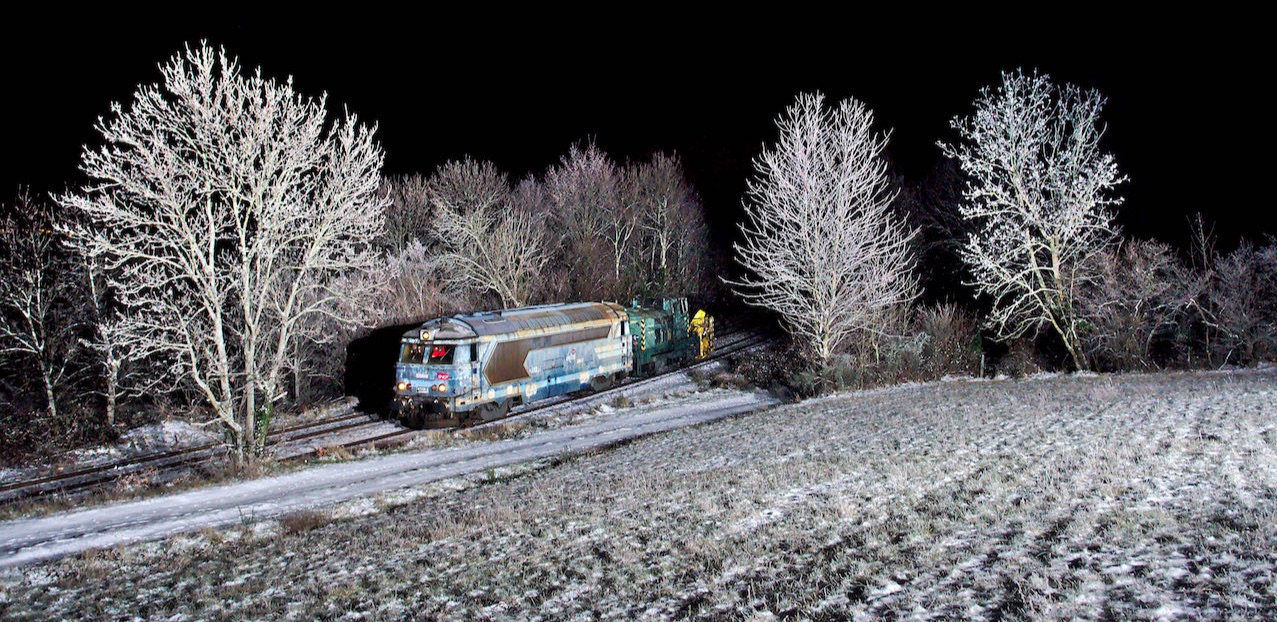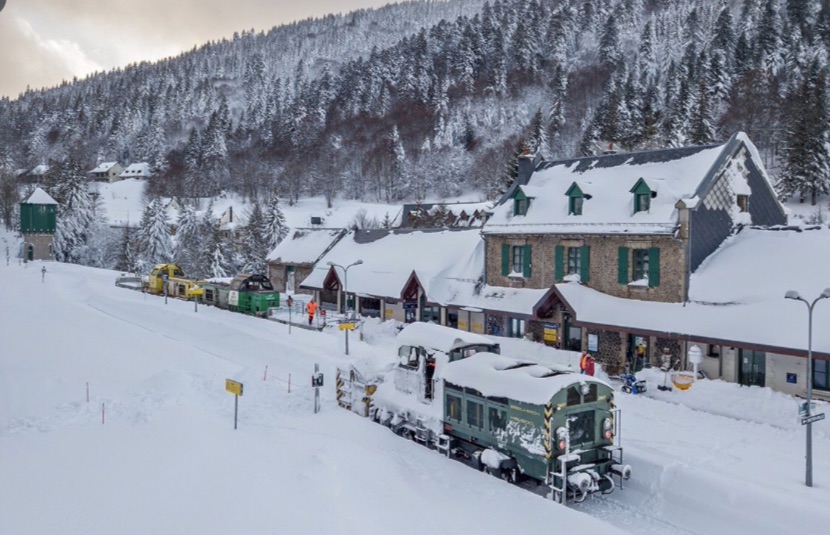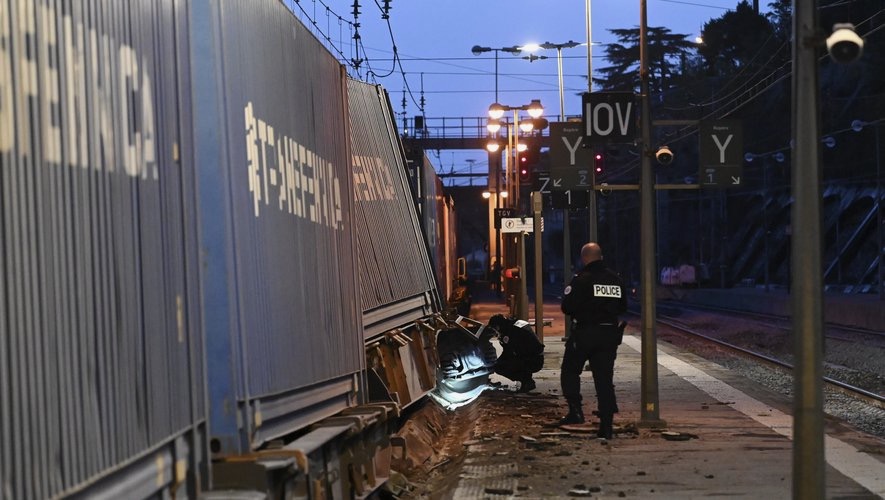 Battle for Le Lioran
As reported in January News heavy snowfall from Storm Bella fell on the Massif Central just before Christmas and blocked the line from Clermont Ferrand to Aurillac. The line was eventually cleared on the 31st December after three snow ploughs were deployed including one brought from Chambery. Opposite is a video made of the Aurillac team as they battle their way through snow, fallen trees and ice to re-open the line to Le Lioran.
Photos P.L Espinasse SNCF
The end of the interminable saga of the Aubrac Express ?
We reported last month that the railway line between Neussargues and Saint Chèly d'Apcher was closed on December 3rd after "faults" were discovered by an SNCF inspection vehicle. These "faults" (dérangements d'installation) have not been further described to the public nor repaired since that date.
Closure of this stretch of single track line (57 km) affects the only daily passenger train, the TET Aubrac express Clermont Ferrand - Bèziers. This train was originally created by SNCF in the summer of 1982 as a Corail express, targeted at tourists. It started at Paris Gare de Lyon combined with the Thermal express which was detached at Clermont-Ferrand for Le Mont Dore. The Aubrac continued to Neussargues with diesel traction. A second change of traction was operated there while passengers remained in their seats. The Corail train continued under 1500 volts to Millau and Béziers.
In 2006, the Aubrac express derailed near St Flour on a 30 km section of bullhead rails. Subsequently, a decision was taken to replace all such rails on the national network. But 15 years later, bullhead rails are still present on the Aubrac line, in particular on the 30 km section near St Flour.
In December 2007, the Corail carriages ( which at least gave substance to the word "express") were removed apparently due to the absence of suitable electric locomotives available on the Aubrac line. The train to Beziers started, thereafter, from Clermont-Ferrand. There followed 13 years of chaos as an incoherent set of different solutions was experimented to operate the Aubrac express. First, some X 73500 diesel railcars were borrowed from Nord Pas de Calais and operated in pairs or triplets all the way from Clermont-Ferrand to Béziers (390 km, about 6 hours in a rural railcar). After a few years, a change of trains was imposed at Neussargues and Z2 electric railcars were used on the Aubrac express. This equipment was the ultimate disgrace. The Z2 dated from 1982, boarding was up several steps and through a narrow door.

In December 2017, Occitanie agreed to share 50% of the costs to operate the daily TET Aubrac service while a permanent solution was sought. This arrangement for 2 years was extended as the solution proved elusive. It was elusive because all solutions reviewed required heavy expenditure on the infrastructure, track, overhead wires, signalling and rolling stock. Thus 3 years later, the Z2 is being withdrawn, and "faults" are widespread along the line. At this date, the Aubrac express is scheduled only until Feb 14th 2021. There is bustitution between Neussargues and Saint Chèly. It is supposed that there are arguments currently about what to do.
Below Left. Closure of the line managed to make the national lunchtime news at the end of January. Note the lovely clean Lio AGC that has arrived for the cameras compared with (right) the final Aubrac express, 21st century style, with Z2 No 7367, grubby and tagged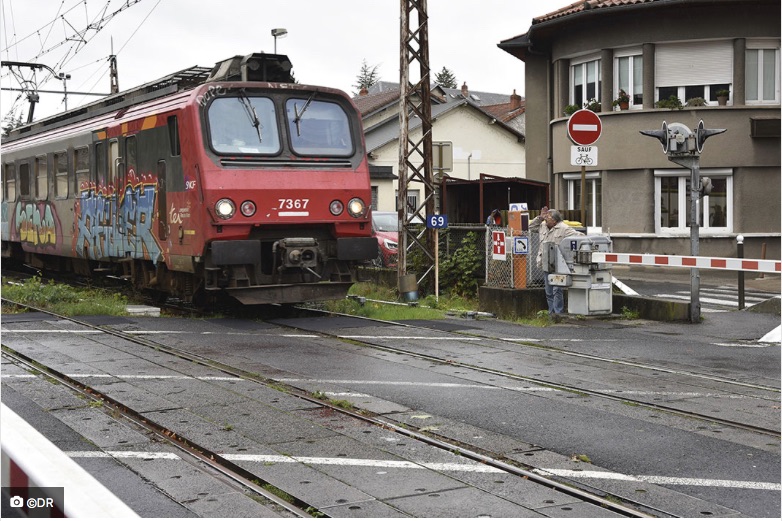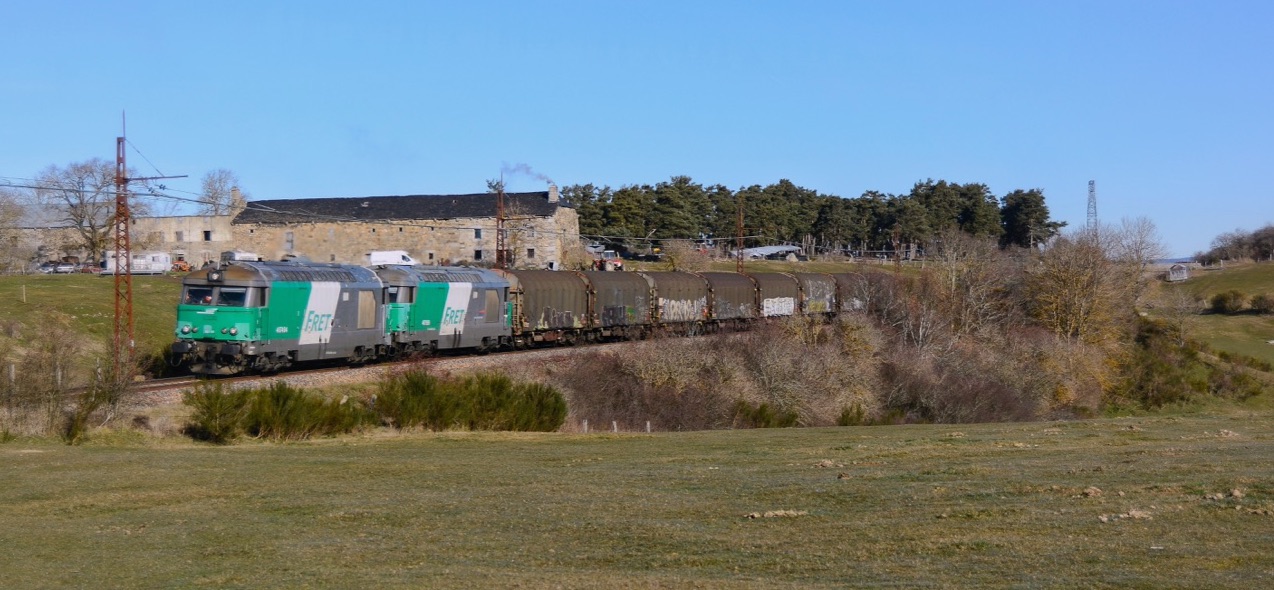 Above. A loaded steel coil train between Neussargues and St Chely in February 2020. The 45 year old Class BB 67400 have been retained for these trains as their wheel profile is more sympathetic to the bullhead rails, while the more modern Class BB 75000s cause excessive wear. Photo Erwan Quintin.
And what about freight ? We refer readers to the
MAY NEWS 2020
. Investment continues for expansion of the ArcelorMittal plant at Saint Chèly, that employs 250 staff, the largest employer in the area. A visit from the French minister of industry is planned soon as a French government grant of 10 million euros is finalised. In those circumstances, it seems unlikely that the railway link for the factory over the Garabit viaduct will be permanently abandoned. But who will pay ? That needs agreement between the French State, SNCF, Auvergne Rhône Alpes Region, Occitanie Region, ArcelorMittal ? Not easy !
Bear in mind that the factory receives up to 3 trains of 20 wagons a week from Dunkerque or Marseilles. Each train carries between 40 and 60 coils of steel plate. A coil can weigh up to 36 tons. Each 20 wagon train totals up to 1,800 tons. At Neussargues the train is split into 2 trains of 900 tons, each of 10 wagons for the final journey over the viaduct to Saint Chèly. The trains are unloaded inside the ArcelorMittal plant by SNCF. Currently, as the railway is closed, the coils arrive at Arvant, we understand, where transfer to lorries will take place for the 80 km journey by autoroute A 75 to Saint Chèly.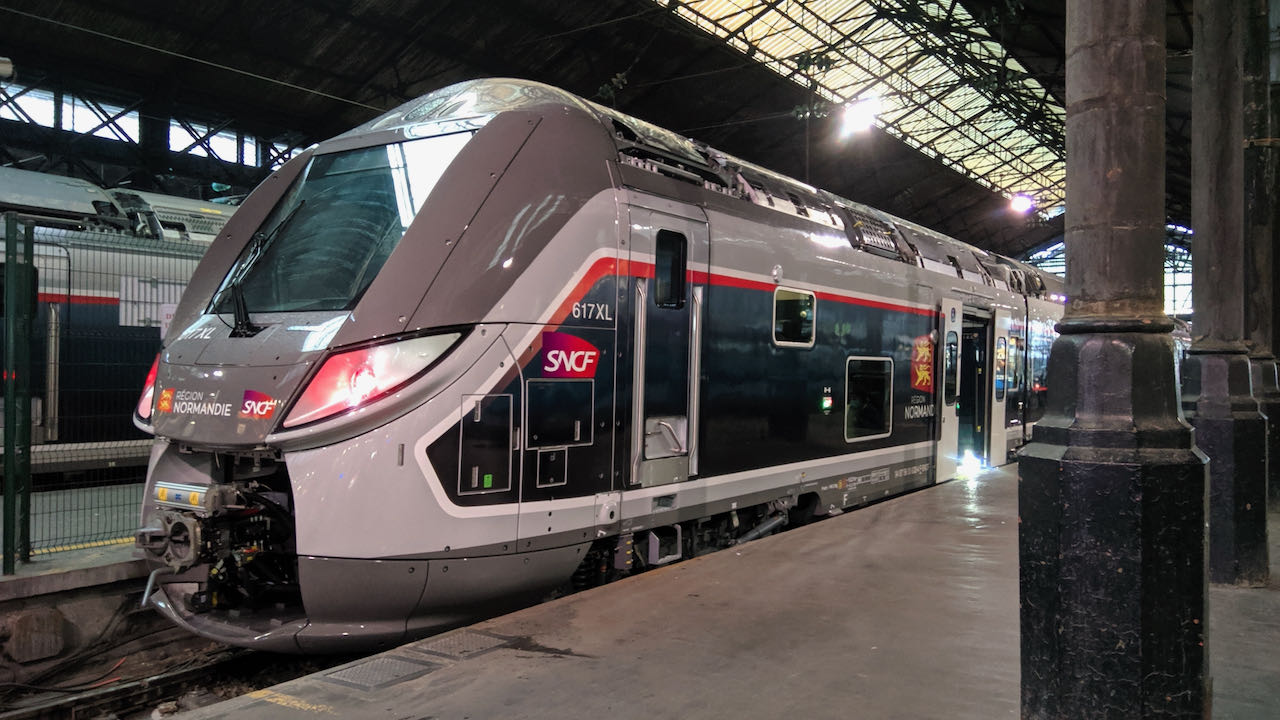 Normandie Omneo Premiums take over
At the end of January, Normandie TER had 20 of their new Class Z56600 Bombardier Omneo Premium XL units in service, and they are making significant inroads into the locomotive hauled trains, particularly with the reduced levels of service operating. The Class BB 26000 Sybic's have now been put into temporary storage pending transfer to the south to take over Bordeaux - Marseille intercités in June. The use of TGV's has not materialised to the level expected. Before Christmas one set was working 3106 08:02 Le Havre - St Lazare, 3109 10:40 St Lazare - Le Havre, 17:02 Le Havre - St Lazare, 3129 20:40 St Lazare - Le Havre. Due to coronavirus restrictions a reduced timetable is now operating with no direct trains from Paris to Le Havre between 08:40 and 16:40.
Above 617 waits to depart from St Lazare with the 16:08 to Trouville - Deauville on the 6th January. Below 602 at Caen on the 11th January after arrival with the 08:39 from St Lazare. Both photos Charles Hinton.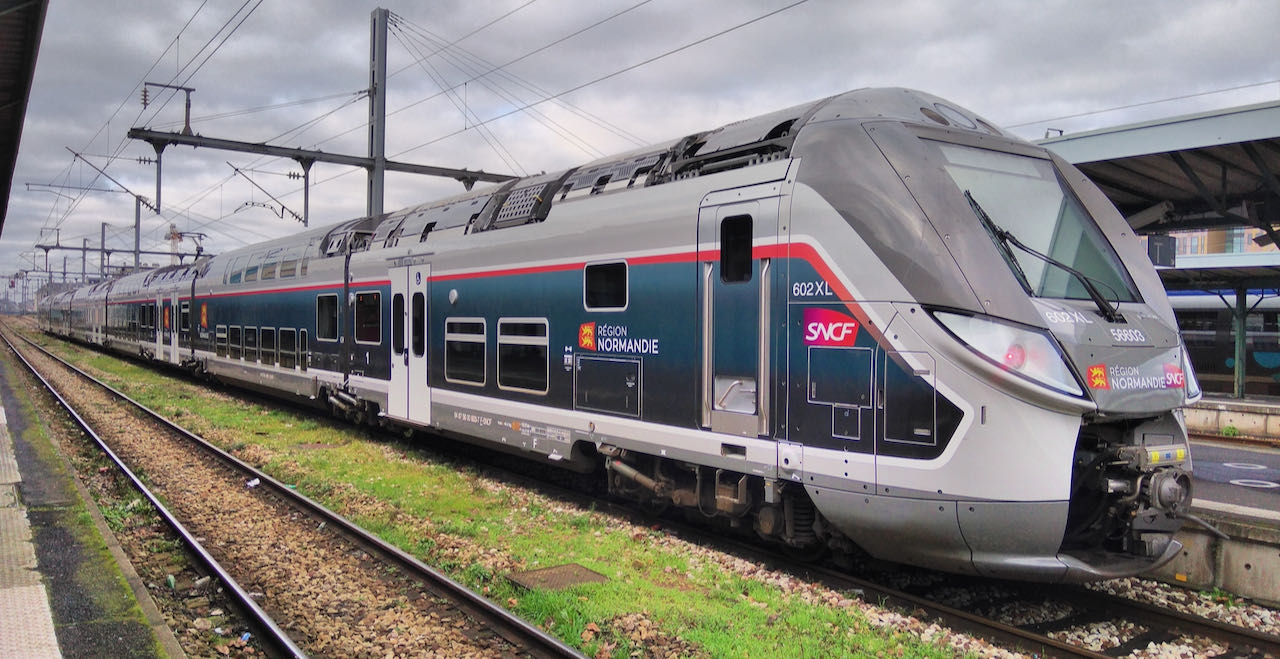 The Roya valley after the floods
It was expected that the railway would re-open completely between Breil and Tende, in mid January 2021. But the damage to a retaining wall at Fontan is more serious and difficult to repair than anticipated. At present, therefore, the line from Breil to Tende remains closed for an unknown period. Tende is accessible by rail from Piémont, Italy (Cuneo - Limone). The line from Ventimiglia to Breil is also closed pending repairs near Breil.
Haut de France TER re-introduces conventional Paris - Lille service
Conventional trains were re-introduced between Lille and Paris on 16th January by Hauts de France TER, the first to operate since the LGV Nord opened in 1993.
In a move similar to that introduced by Grand Est TER (between Paris and Strasbourg) the new service will initially operate on Saturdays and Sundays due to platform capacity at Lille Flandres and Gare du Nord
Departures from Lille will be at 09:12 and 19:12 and from Gare du Nord at 10:22 and18:28 with a two hour journey time via Douai, Longueau and Creil. Fares will be €10 for an adult and €1 for a child with discounts for card holders
Tendering of Intercité routes paused
The French government has paused the tendering of Intercité routes while the tendering process is reviewed. This follows the competition for the Nantes - Bordeaux and Nantes - Lyon routes where only SNCF submitted a bid.
Alarming situation at Eurostar
On January 15th, Christophe Fanichet, General Manager of SNCF Voyageurs, declared that EUROSTAR was in an extremely critical situation. The company operates passenger services from London St Pancras, through the Channel tunnel, principally to Paris Nord, Brussels Midi and Amsterdam. Seasonal services are operated to the French Alps and to Marseilles but these have been suspended until 2023 at the earliest.
In 2020, the company lost 85% of its usual traffic due to travel restrictions and COFID alerts. In fact, during the last 9 months of 2020 Eurostar carried just 5% of its usual traffic. Drivers and train staff have been laid off for many months. Currently only one daily Eurostar service operates between London and Paris. In normal times there were one or two Eurostar trains every hour. There is currently only one daily service from London to Brussels / Amsterdam. These trains have only been occupied 20% since COFID restrictions were reinforced.

Eurostar is owned by SNCF 55%, a Quebec investment bank 30%, a UK investment fund (Hermes) 10% and SNCB 5%. It is apparent that a substantial injection of new capital will be needed to restart normal business.
Mr Jacques Damas, chief executive of Eurostar, stated on January 18th that unless the situation improved the company would run out of cash in the 2nd quarter 2021. He said that they had borrowed £400 million and received 210 million euros from shareholders. But it was essential for the British and French governments to step in and provide the same kind of assistance that airlines and automobile corporations had received (guarantees and loans).
The situation of THALYS is entirely similar with virtually no travel between Paris, Brussels and the Netherlands due to the COFID restrictions.
Autonomous Train Progress
Since October successful trials of the Autonomous Train Project have been taking place between Longwy and Longuyon using automated acceleration and braking functions, with the locomotive under the supervision of, but not directly driven by a driver. BB 27085 has been specially adapted and repainted for the trials. (
Photo right SNCF
)
The project builds on the previous reported trials of the BB 27000 positioned midway in a double length freight train and driven remotely from the leading locomotive, and the 'robot train' where a BB 60000 was driven remotely by a driver.
Operations so far have been with the train controls linked to the ERTMS signalling on the Longwy - Longuyon line. The next step in the project will be to develop the train to operate with the same level of partial autonomy on a line equipped with conventional signaling.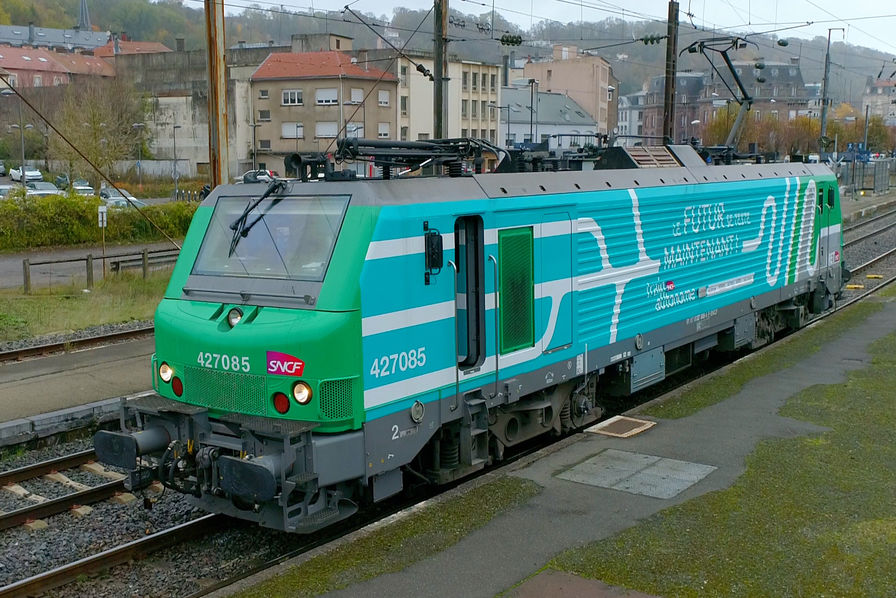 Currently one hundred staff are working on the project from a consortium made up of Alstom, Altran (a company of the Capgemini group), Apsys, Hitachi Rail, Railenium and SNCF

Angoulême - Saintes - closed until July 9th for renewal of infrastructure
The Angoulême - Saintes line (opened in 1867) in Charente-Maritime is single track for 68 km to Beillant where it joins the Bordeaux - La Rochelle line. The principal stations are at Chateauneuf-sur-Charente, Jarnac-Charente and Cognac. The last section of 10 km from Beillant to Saintes is double track.
In 2010/2011, major engineering work was carried out to renew the track between Angoulême and Saintes at a cost of 60 million euros. On January 9th 2021, the line was closed again between Beillant and Angoulême to complete the work with track replacement along 34 km at different sites. 13 level crossings will be modernised. The purpose is to eliminate all speed restrictions and return the line to its nominal limits of 110 kph. Concrete channels will be laid out along 70 km to bury fibre optic cables. The total cost will be 30 million euros, mostly financed by Nouvelle Aquitaine Region.
During closure, services from Royan to Saintes will continue to Niort to connect with La Rochelle - Paris TGV trains. In 2023 the signalling will be modernised.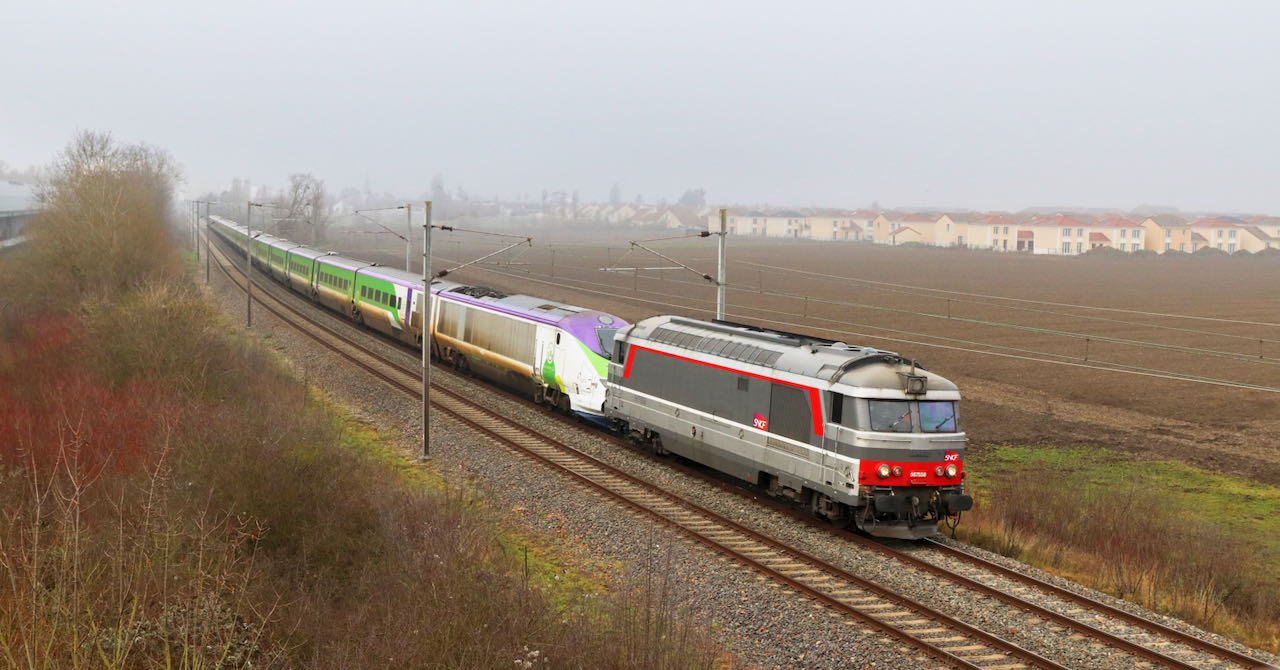 Izy Eurostar goes into store
With the reduction in cross-border traffic the low cost Izy service operated by Thalys between Paris and Brussels was suspended from 7th November. As a result the lease on former Eurostar set 3213/3224 used by Thalys to operate the service was not renewed in December. The set is now being moved to Le Havre for storage and will be broken up in 2022 if there is no other work for it.
Above. On 10th January 3213/3224 was moved from Le Landy to Sotteville by BB67558 seen above at Bruyères sur Oise and right passing Gaillon. Both photos Romain Vergnères
Withdrawn locomotives continue to be moved from Sotteveille to Baroncourt for breaking up. On the 20th January it was the turn of 67478, 67505, 7245, 67432 and 67429 hauled by BB 67573 to make the final journey. Seen above en route to Chalons (before continuing to Baroncourt via Conflans) at Vauboyen on the Grande Ceinture Sud. Photo Jean-Louis Poggi
REGION SUD - PROVENCE ALPES COTE D'AZUR
Formerly known as PACA, the Region is now called REGION SUD and since 2018 the regional trains and buses are trade marked " ZOU ! ". A new blue and white livery is slowly replacing the previous PACA livery, that was based on the Provençal flag.

The Region purchased 10 Alstom Regiolis bi-mode train sets delivered 2014 - 2016. They are now receiving 5 additional Regiolis trains in ZOU ! livery. Apart from the livery, they are identical to those in the existing fleet ( 4 car bi-mode units with 214 seats, electric + diesel traction, air conditioning, space for bicycles, luggage, electric plugs). The first 3 units of the latest order entered service in November and December 2020 (84721/2, 84723/4, 84725/6). Opposite 84721/2 in new blue and white livery. Photo A Grouillet

Opening to competition

Following invitations to bid issued in March 2020, REGION SUD is evaluating offers for two different contracts valid for 10 years;
1. Contract to operate the regional train service between Marseille and Nice from mid 2025, rolling stock to be supplied by the new operator who will build a new maintenance depot at Nice. The new train service will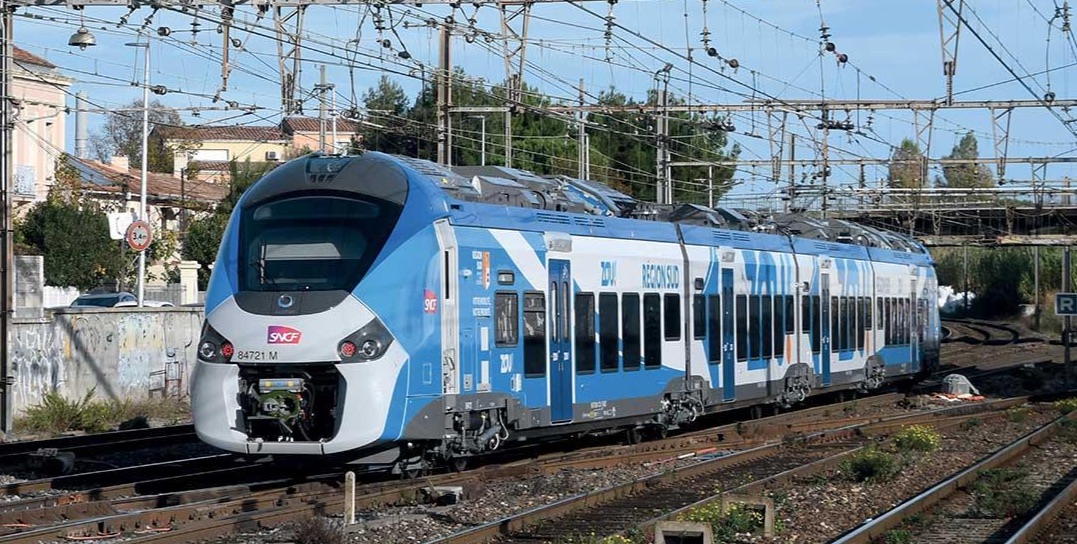 increase from 1.3 million train/km per annum (in 2019) to 2.45 million train/km in 2026. Nearly double.

2. Contract to operate the RER Azur network from Vintimiglia, Nice to Grasse / Les Arcs, and Nice - Tende. Rolling stock will be provided by the Region and maintained at the present depot at Cannes. The new train service will increase from 3.1 million train/km per annum (in 2019) to 4.3 million train/km in 2025.
Choice of the successful bidders will be made in the third quarter 2021. Contract 1 will start in the summer of 2025, and Contract 2 in Dec 2024. SNCF the present operator may also bid.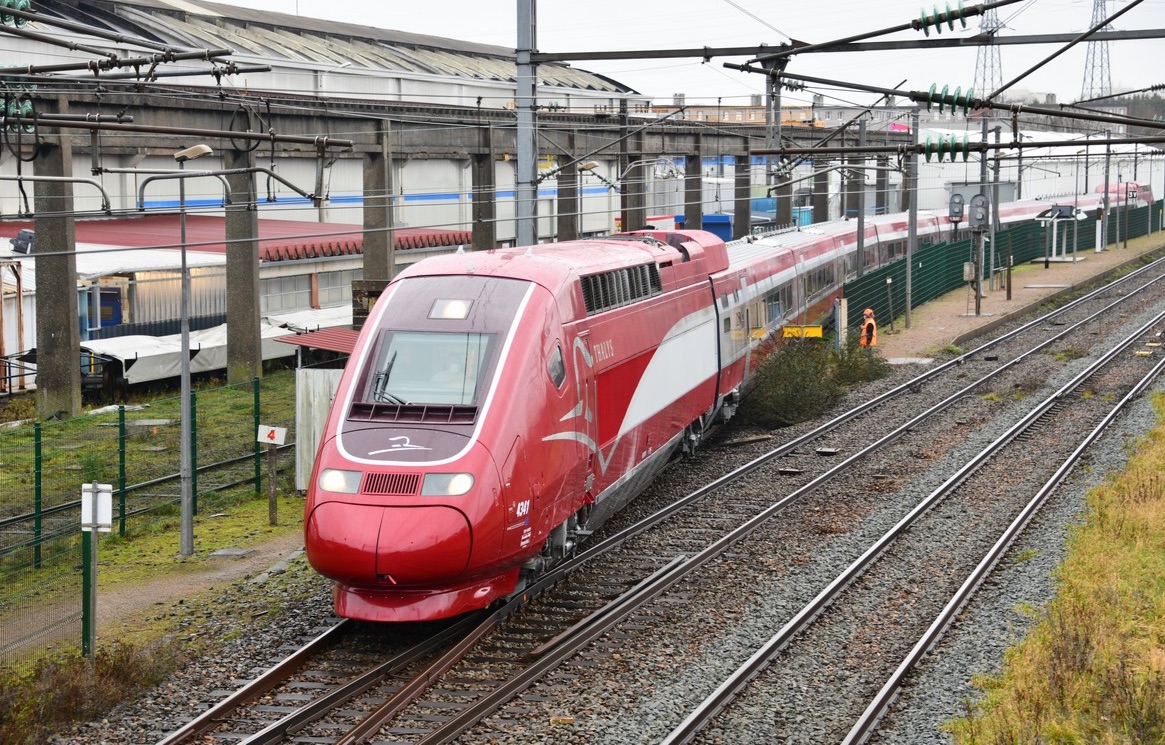 Thalys unveils new livery
Despite their financial problems Thalys has finally unveiled its new 'Ruby' livery reminiscent of the "Capitole" livery of the 1970s. On the 18th January Thalys PBKA 4341 is seen emerging from Hellemmes Works before undertaking a test run to Albert. Photo Didier Delattre
Urban tramways in France 2021 - News Round-up, Part 1
The capital of Maine-et-Loire (49) is Angers. The town is located in the west of France on the banks of the river Maine, a tributary of the Loire. Angers has a population of 154,000 with a metropolitan area that exceeds 200,000 residents. In June 2011, a new, standard gauge, tram line 12.3 km long was opened. It starts at the village of Avrille (north west of Angers). The line crosses the river and passes through the town centre it terminates in the south western suburbs at Angers-Roseraie. It is operated with 17 Alstom Citadis 302 trams in rainbow livery. They are equipped with APS* current pick-up for use in the centre of Angers and at Avrille. About 40,000 passengers a day use the line which is designated "A".
Since January 2020, work is underway to build a second tram line from the west of Angers at Belle-Beille Campus across the river to the town centre and on to the eastern side of the metropole at Monplaisir. This line will be 10 km long. Two additional routes, "B" and "C", will be added. 20 additional Alstom Citadis 302 trams have been ordered.
The new configuration of the tramway will encircle the historic centre of Angers. On January 4th 2021, the trams on route "A" were diverted along part of the new line in the centre to allow work to proceed to alter the original tracks in the town centre. It is expected that the new tram network at Angers (with 3 routes**) will open in 2023.
* Alstom APS (Alimentation par Sol) is a type of ground-level power supply for street trams. The system is also used at Bordeaux, Tours, Reims and Orléans. ** Route A : Avrille - Roseraie, Route B : Belle-Beille - Monplaisir, Route C : Beille Beille - Roseraie
Opposite. Alstom Citadis 302 tram at Avrille on APS section in June 2014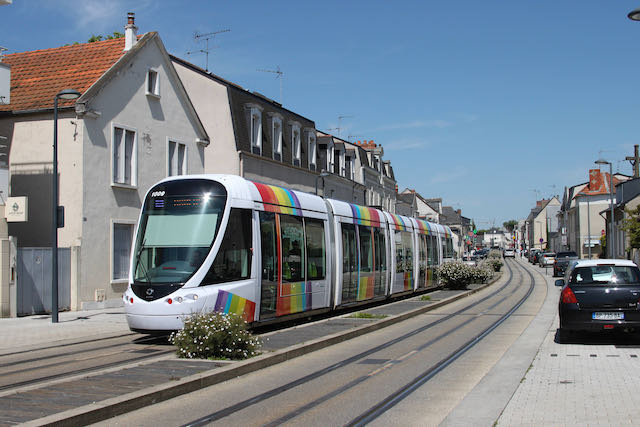 Besançon
Besançon, capital of the département of Doubs, on the banks of the river Doubs has a population of 120,000. Grand Besançon Metropole has a population of approximately 200,000. In 2014, a new standard gauge, double track, tramway, 14.5 km long was opened along the valley. It crosses the river 4 times and a short branch connects the town centre to the SNCF station at Viotte. The tramway is operated with 19, short, Urbos 3 trams made by Spanish constructor CAF at Bagnères-de-Bigorre in the French Pyrénées. The line carries about 43,000 passengers a day, though in 2020, in common with all public transport entities, occupancy was much reduced due to restrictions.
The blue CAF tram is 24 mètres long with capacity for 150 passengers. It was originally designed to receive an additional segment with bogie to increase the length to 36 mètres and the capacity to 220. Between Besançon Metropole and CAF, it was always planned that this modification would be requested when needed. That moment has arrived, rush hour trams are full and all the fleet is committed. However, it is now reported that CAF has refused to accept an order from the operator to create 8 longer trams by inserting the additional segment as previously planned. So far, no other constructor has accepted that job. The transport authority has indicated that they need a fleet of 13 short trams and 8 longer trams and a formal invitation to bid will be issued. But this procedure is likely to last two years with significant delays to increasing capacity on this busy tram line. One assumes that CAF is too occupied at Bagnères-de-Bigorre with production of new intercity trains for POLT to deal with the Besançon order.
Another problem involves cracks. In 2017, an audit discovered cracks on the bodies of some of the 3 year old CAF trams. After several years of discussions, CAF has agreed to repair and reinforce all 19 trams starting in the spring of 2021. The cost will be borne by the constructor. One by one, the trams will be dismantled and repaired. It will take 4 weeks for each tram and the work will be done at the depot at Besançon by CAF engineers during the next two years.
Opposite: Besançon CAF tram 802 in Sept 2018
Nancy
We have previously reported on the tribulations of the Bombardier TVR (guided trolley bus system) that was sold to Nancy and Caen. Following the decision of Caen to abandon their TVR and convert it to a conventional street tramway, Grand Nancy Metropole also examined their options for the TVR which was first introduced there in 2000. They decided to replace the unsatisfactory and unreliable TVR with a longer conventional urban tramway network. After 4 years of analysis and studies, an ambitious and expensive plan was developed for a tramway to replace the TVR. It was approved by the metropole at a budget cost at least 443 million euros (excluding TVA). The DUP* was signed by the préfet in the spring of 2020.
The intention was to close the TVR on December 31, 2020 and substitute it with buses for 2 years during creation of the first section of the new tramway.
But several snags have emerged. Municipal elections took place in June 2020 and the majority changed from centre-right to socialist with a new mayor. By the end of 2020 the new administration had discovered that the metropole was in the red and heavily in debt. A financial audit has been ordered. A full review of all the public transport projects will begin in January 2021. The TVR system will be kept in operation until the end of 2021 and maybe longer depending on the results of the review and financing. No order has yet been placed for new street trams, so all options are open.
* Declaration d'Utilité Publique.
Opposite. The TVR system at Gare du Nancy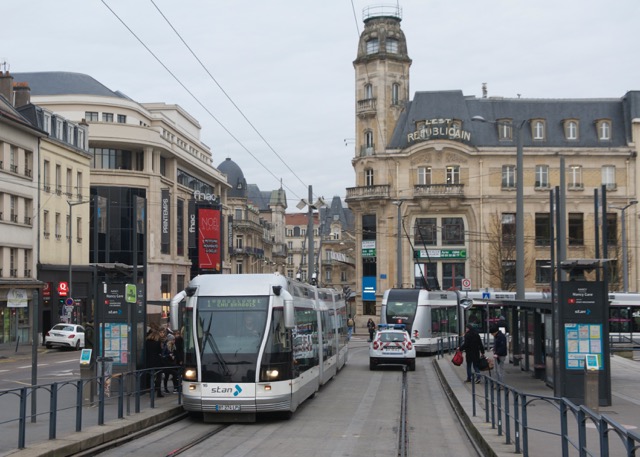 Toulouse
La Ville rose
, Toulouse is the capital of the département of Haute Garonne and capital of Occitanie region. The city is situated along the banks of the river Garonne, 680 km from Paris and 150 km from the Mediterranean. It is the 4th largest city in France with a population of 494,000 ( 783,000 including the surrounding suburban area).
The public transport system at Toulouse includes two VAL automatic metro lines, a network of bus lines, a number of TER suburban railway lines and a street tramway. Soon, there will even be a cable car.
The first tram line (T1) was opened in stages;
- in 2010, a first section of 10 km was opened *, from Arènes (VAL) to Aeroconstellation.
- in 2013 the line was extended into the city centre at Palais-de-Justice (+ 4 km)
- in 2015 a branch (T2) was opened from T1 to the airport at Blagnac (+ 2.4 km) The service was then organised into two routes starting from Palais-de-Justice (VAL) and running alternately to each terminus.
- in August 2020, an extension of 700 m was opened from Aeroconstellation (T1) to a terminus at Meett, the curiously named new conference centre and exhibition hall. (Meett = Meet Toulouse)
The tramway is operated with a fleet of 28 Alstom Citadis 302 trams in silver grey and black livery. Approximately 36,000 passengers are carried daily on T1 + T2. .

Photos. Below left: Toulouse 2010. Exhibition on the occasion of the return of the tramway to the city after 53 years. 3 historic vehicles were lent by AMTUIR including No 79 which was withdrawn when the original Toulouse tramway closed in 1957.
Below right:The Citadis tram on the extension to Meett.in Sept 2020. Both Georges Turpin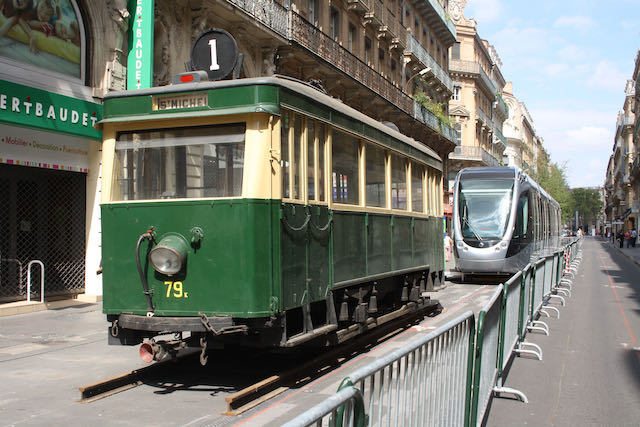 Additions to FRS Photographic Archive during January 2021
All additions placed in Folder 4
- "RER (Reseau Express Regional)" Pt 1 - AFAC 327/1977 & 353//1982
- Gare du Nord (expansion souterrain)- AFAC 353/1982
- Automoteur Serie Z.6400 - AFAC 327/1977
- Additional pages (Pre-SNCF passenger stock) to "Voitures Voyageurs in the 1980's" - AFAC 344-346-348-349-350-354-355
- Hommage a Emile-Andre Schefer - AFAC 425/1994
- CIWL fleet list - George Behrend 1977
- SNCF Wagons - Early publicity material SNCF Track & Signals - Early publicity material
- Exposition Coloniale Internationale @ Paris Vincennes 1931 containing CdF du Nord & PO publicity material
- Reproductions of two "cut out & paste" plans for, respectively, a Tramway and a Voiture













Additions to the FRS public folder during January 2021




- Ferry wagons (4 files of international ferry wagons), placed in new folder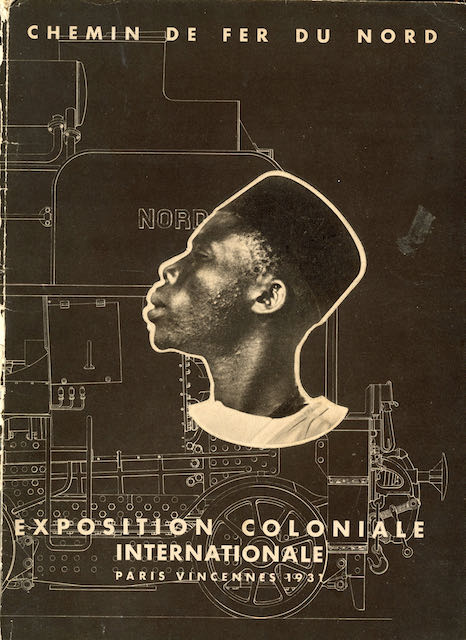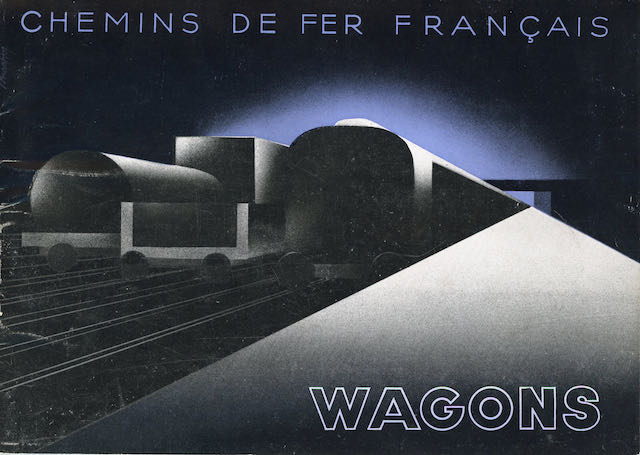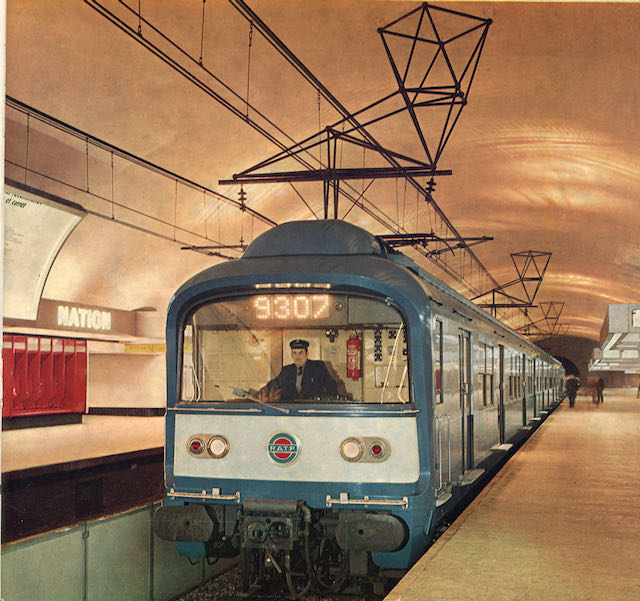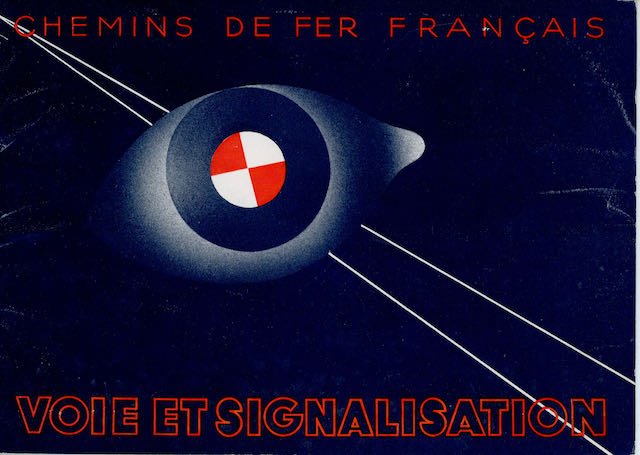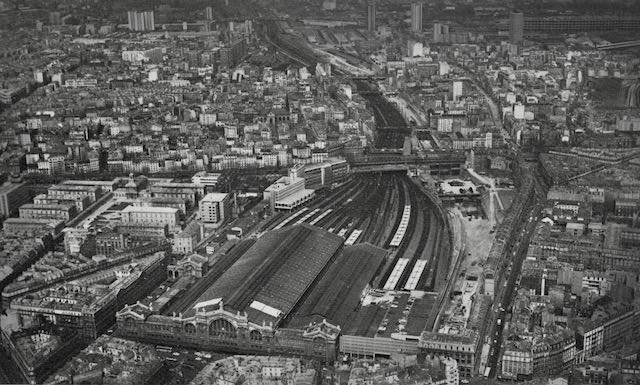 © Peter Lovell & Graham Skinner. The French Railways Society 2021. With thanks to Michel Costes, Romain Vergnères, Jean-Louis Poggi, Georges Turpin, Didier Delattre, Charles Hinton and Erwan Quintin.